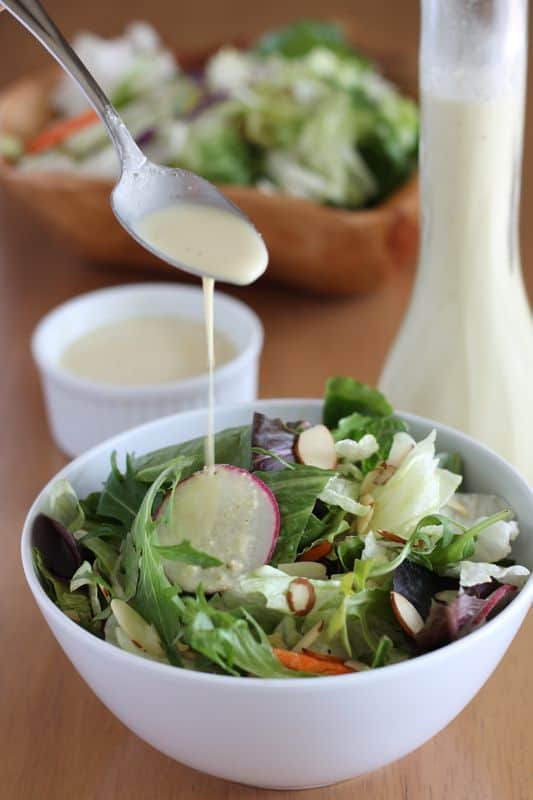 I know… almost a whole week has passed since I posted the nacho "cheese." I've been reeeaally lazy. And, I've been having loads of fun with my big sister (who can be thanked for the "cheese" recipe). This past weekend, my little sister drove up from her summer job a few hours away to spend some time with us.
Unfortunately, I didn't manage to get a good picture of the three of us. We all pretty much hate being in front of the camera, but love being behind one. I did manage to get this nose/eyes shot of my sisters. It was a hot muggy day, but we dutifully went for a walk in the park and pushed little M on the swing.
Anyways, where was I?
Oh yeah, my sisters! My little sister Emily (pictured on the right), got this fabulous salad dressing idea from her boyfriend's mom. Emily made her own rendition of it while she was here, and since I'm so lazy, I just used the leftovers for this photo shoot. (Reality, folks.)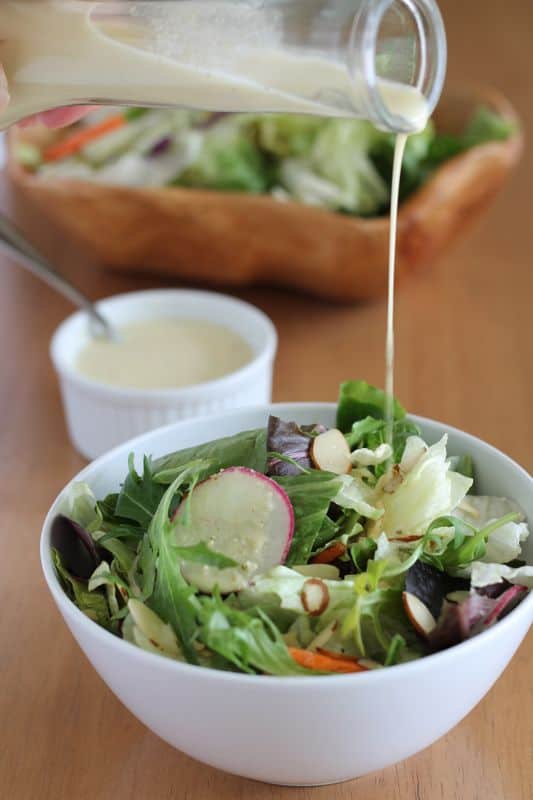 And then, I threw together a salad with a bunch of lettuce/greens from the fridge. I tossed in some almonds, and pow! Dinner is served. :)
Really, though, that's a complete lie because I never eat just salad for any meal. If I did, I'd probably look really good. But, yeah. I don't know how people do that. I'd just get really hungry one hour later–yes, even with the almonds. Have I ever mentioned how much I admire people who eat completely raw? I just don't think I could do it. Maybe I just haven't given the whole raw thing a fair chance yet?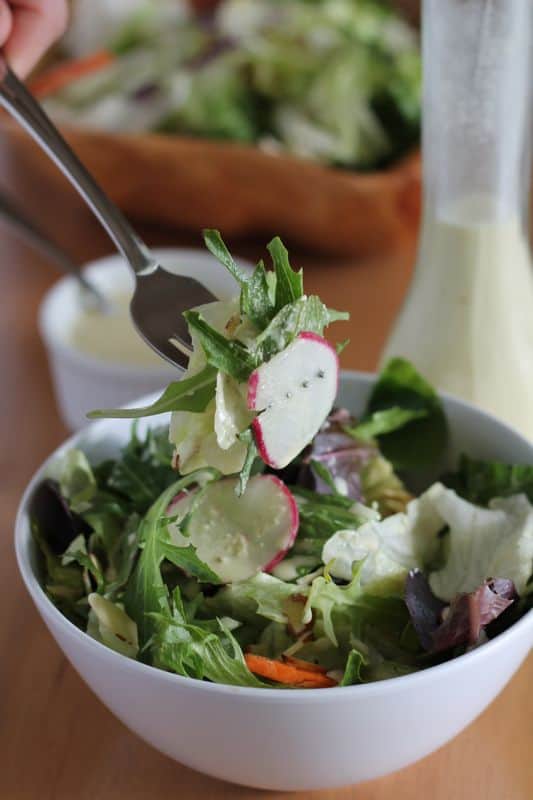 Truth be told, if it weren't for amazing vegan salad dressings like this one and this one, I'd never be eating salad. So thank-you, little sister Emily (and Isaac's mom), for this great recipe!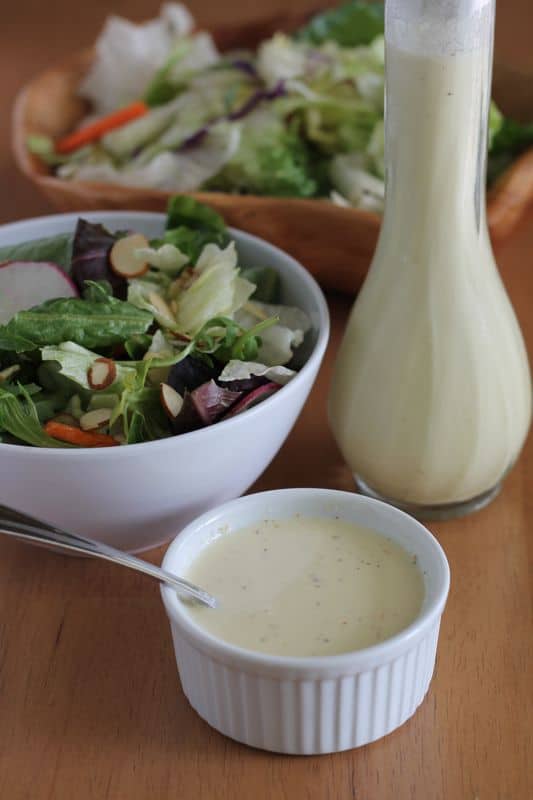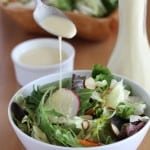 Print Recipe
Crazy Good Vegan Creamy Salad Dressing
Ingredients
1

cup

water

1/2

cup

raw cashews

1/2

cup

lemon juice

1/2

cup

olive oil

1/3

cup

nutritional yeast flakes

2

cloves

garlic

2

tablespoons

sugar

1 1/2

teaspoon

salt

or to taste

1 1/4

teaspoon

onion powder

1

teaspoon

oregano or dill
Instructions
Blend all ingredients (except oregano or dill) in a high-speed blender. I use Vitamix.

Add oregano or dill and just barely jog your blender to mix in the herbs, without blending them up.

Serve cold on lettuce salad.
Notes
This recipe was adapted from my friend Leslie Caza's famous salad dressing recipe. Thanks, Leslie!
**This post may contain affiliate links. As an Amazon associate, I earn from qualifying purchases.
Nutrition
Calories:
125
kcal
|
Carbohydrates:
5
g
|
Protein:
2
g
|
Fat:
11
g
|
Saturated Fat:
2
g
|
Sodium:
293
mg
|
Potassium:
70
mg
|
Fiber:
1
g
|
Sugar:
3
g
|
Vitamin C:
4
mg
|
Calcium:
3
mg
|
Iron:
1
mg