Yes, Friends,
It is almost Valentine's Day, and have I got a dessert for you!
This lemon cake has special meaning for Jonathan and I because it is a spin-off of the recipe that we used to make our own wedding cake. Yes, folks, we made our own wedding cake. We were crazy.
Don't try that at home, kids. You'll regret it. I promise.
It wasn't a bad-tasting cake, albeit slightly dry from sitting in the freezer for a few weeks before the wedding. We just shouldn't have taken on such a huge task ourselves. I still have the original recipe that I had modified a bajillion times prior to the big day.
And here we are–laughing because Jonathan had just shoved an entire piece of cake–raspberry filling, frosting, and all– in my mouth. Silly boy.
After baking nearly 18 cakes (??!!), and having about 8 leftover, I didn't think I would ever need or want to bake a lemon cake again. I mean, when you're eating leftover lemon cake for a whole year after your wedding, you might get sick of it. Maybe. (FYI: Frozen lemon cake gets dried out and freezer burned.)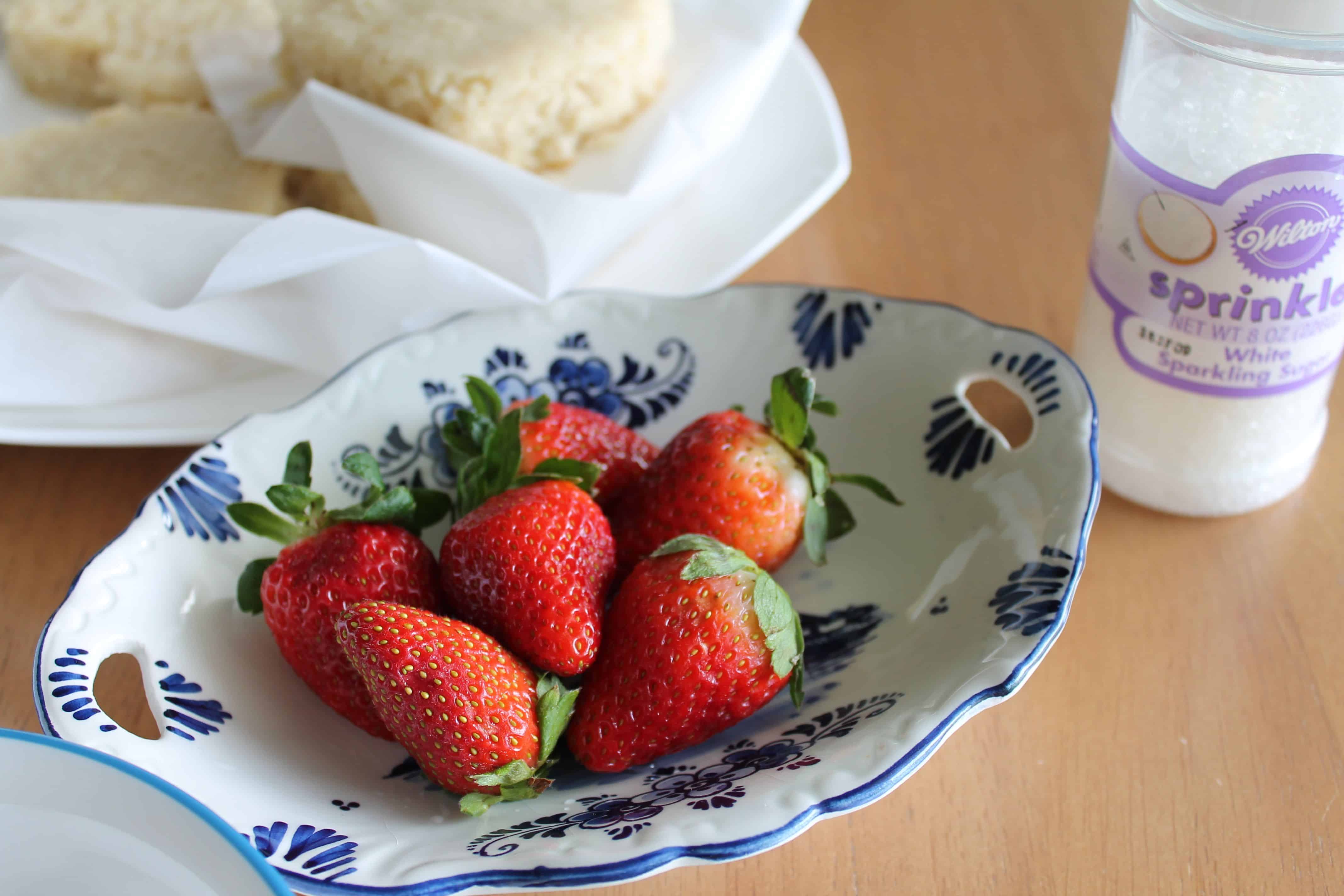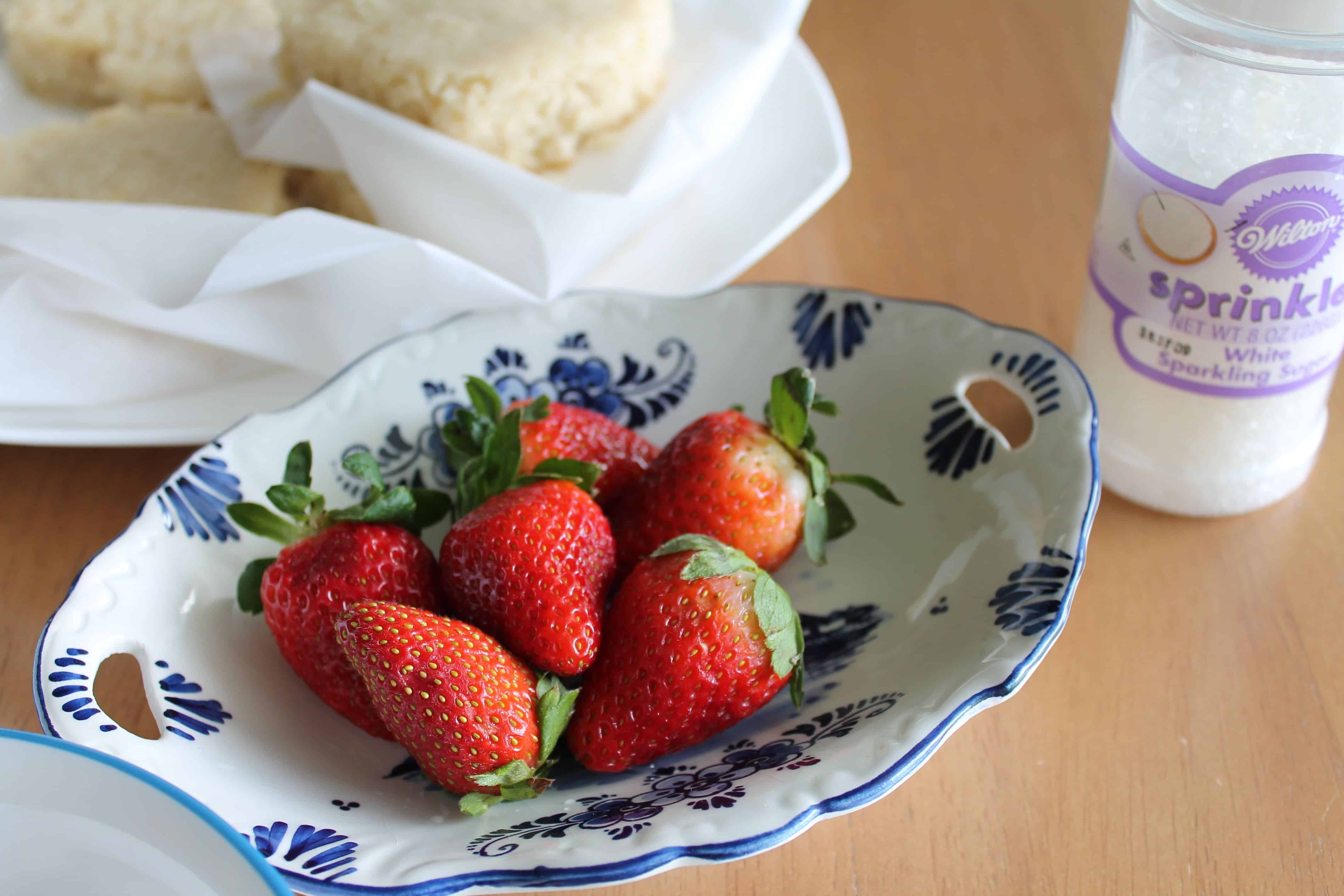 But yesterday, somehow, deep in the depths of my soul came a wish for lemon cake. I'm not sure what sparked it. Maybe it was the bag of lemons on sale that I bought instinctively. Maybe it was seeing a picture of a lemon raspberry cake on Foodgawker. Nevertheless, here it is.
Ladies and gentlemen, I present to you, the best vegan lemon cake that I've ever tasted.
First, you'll need to put a can of full fat coconut milk in the refrigerator (I use GoldenStar brand, from Walmart). Next, you'll need to bake one recipe of this cake (see below), and cool it completely. You'll need a heart-shaped cookie cutter, unless you're just really artistic and talented. Finally, you'll need some fresh strawberries (or really whatever berry you like).
You're gonna love these. And so will your sweetheart. I promise.
Here's a little food for your thoughts.
"This is my commandment, That ye love one another, as I have loved you." John 15:12, King James Version.
Don't forget about your Valentine's Day vegan entree!
Print Recipe
Vegan Lemon Strawberry Sweetheart Cakes
Ingredients
For the Cake:
1/2

cup

vegan butter

1 1/3

cup

cane juice crystals

(or granulated sugar of your choice)

1

teaspoon

cornstarch

1

teaspoon

Ener-G egg replacer

(optional)

1/2

teaspoon

salt

2

tablespoons

fresh lemon juice

1

teaspoon

fresh lemon zest

1

cup

almond milk

1/2

cup

coconut milk

Keep separate from coconut milk listed below.

1 3/4

cup

all purpose flour

1

tablespoon

aluminum-free baking powder

I use Ener-G, but Rumford or Featherweight work well too.
For Assembly:
1

can coconut milk

Chilled for one hour in the fridge. I use Golden Star brand, as it tends to make the thickest cream.

1/4-1/2

cup

confectioner's sugar

or sweetener of your choice

15

whole strawberries

Stem and slice about half of them to use as filling, and the rest can be used for garnish.
Instructions
Preheat oven to 350 degrees Fahrenheit. Cream (either with a mixer or wire whisk or fork) together in a large bowl your margarine and sugar until fairly smooth.

Now, gently add and mix cornstarch, egg replacer, salt, lemon juice and zest, almond milk, and your 1/2 cup coconut

Line a 9 x 13 inch baking dish with parchment paper and spray with cooking spray.

Add flour and baking powder to liquid mix in bowl, and stir quickly until no lumps remain. I use a wire whisk. Don't over-mix.

Allow cake to cool for a good 30 minutes at least, before trying to cut out heart shapes.

When cake has cooled, turn it out onto a flat, parchment-lined surface. Using a heart-shaped cookie cutter or biscuit

Remember than can of coconut milk that you have chilled in your refrigerator? Okay, well now is the time to take that can out of the refrigerator and open it from the bottom of the can. Pour out all the coconut water/liquid and set aside to be used elsewhere. Now, spoon out all of that thick cream into a bowl. Using a mixer, wire whisk, or fork, blend the cream with 1/4-1/2 cup of confectioner's sugar (or sweetener of your choice). Agave nectar also works great.

Assemble cakes by layering as follows: cake, coconut cream, sliced strawberries, cake, coconut cream, strawberry to garnish. Enjoy with your sweetheart!
Notes
This post may contain affiliate links. As an Amazon associate, I earn from qualifying purchases.
Nutrition
Calories:
611
kcal
|
Carbohydrates:
83
g
|
Protein:
6
g
|
Fat:
33
g
|
Saturated Fat:
21
g
|
Sodium:
385
mg
|
Potassium:
472
mg
|
Fiber:
3
g
|
Sugar:
52
g
|
Vitamin A:
719
IU
|
Vitamin C:
4
mg
|
Calcium:
156
mg
|
Iron:
4
mg