It's another week, and it's time to spice up your lunch menus with some yummy vegan recipes. :) Here's my favorites this week:
1. Monday: Easy Flaked Almond "Tuna" Salad from Angela at Oh She Glows
I can't say enough good things about this recipe. I'll admit I was skeptical at first. Raw soaked almonds??? Yeah, no. I gave it a try, and let me just tell you that this stuff is seriously addicting. Dip crackers into it, spread it on bread, plop it on cukes…the possibilities are endless. Even baby M–who isn't much of a baby anymore :( — loved this spread.
2. Tuesday: Curried Quinoa with Spinach and Almonds from Vegan Yumminess.
Need a tasty and high-protein pick-me-up? This one-dish meal has it all–complete protein (quinoa), sweetness, healthy fat, greens, and flavor.
3. Wednesday: Roasted Edamame Salad from Vegan Yumminess
The act of roasting throws a new spin on sweet corn and edamame. Make sure you double the recipe, because you're going to want seconds (oh, or share with your spouse).
4. Thursday: Thai Peanut Empowered Noodle Bowl posted by Kiersten at Oh My Veggies (Recipe from The Oh She Glows Cookbook: Over 100 Vegan Recipes to Glow from the Inside Out
">Angela Liddon's brand new Oh She Glows cookbook!)
The word "delicious" and my photography just don't do this lunch justice. Think vegetables, edamame, and soba noodles all drenched in a crazy Thai peanut sauce packed with garlic, ginger, peanuts (well, duh), and soy sauce. Yum with a capital Y. This is the recipe that sold me on Angela's book, and I ordered a copy a few days later. I wasn't disappointed, and I don't think you'll be either.
5. Friday: Cream of Asparagus Soup with Leeks and Collards from Vegan Yumminess
Nothing screams spring like asparagus and leeks. If you're not a fan of collards, feel free to sub the greens in this soup for spinach or kale, or whatever you like, really. This versatile recipe will still be tasty while adapting to your cravings.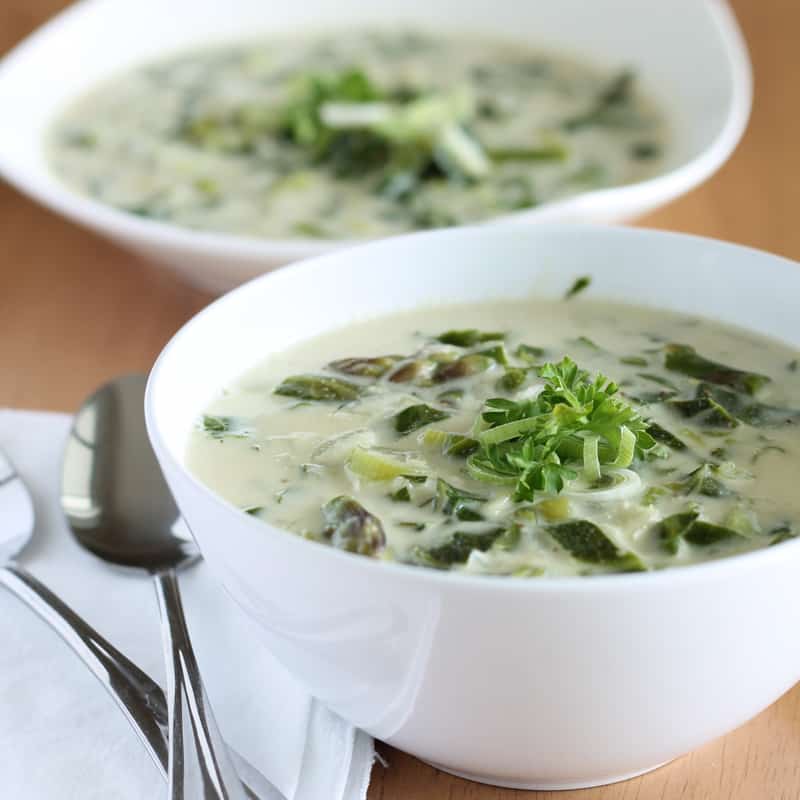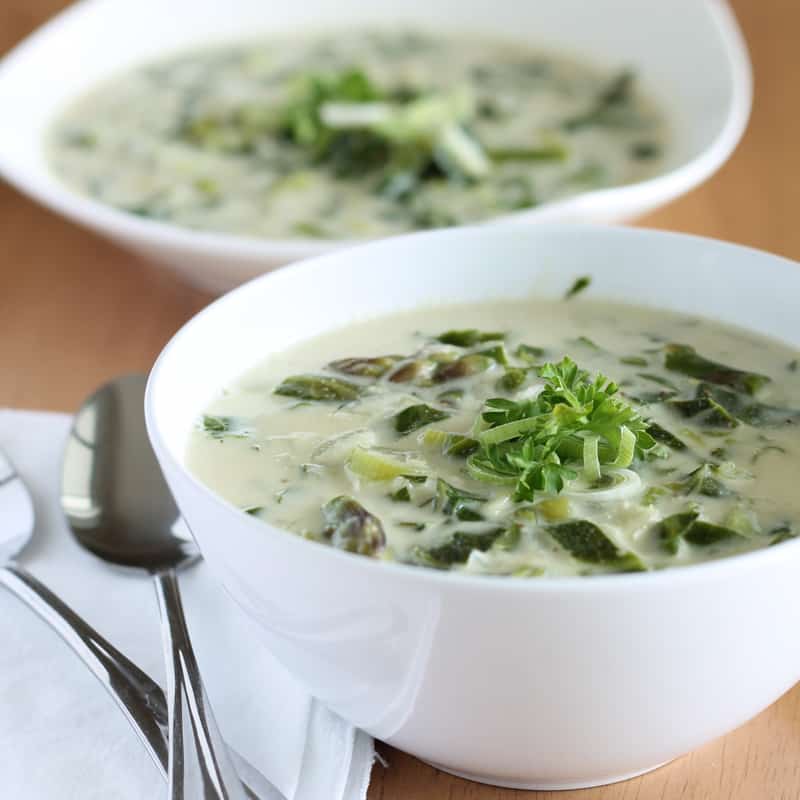 Have a great week! I know it will–at the very least–be very delicious. :)