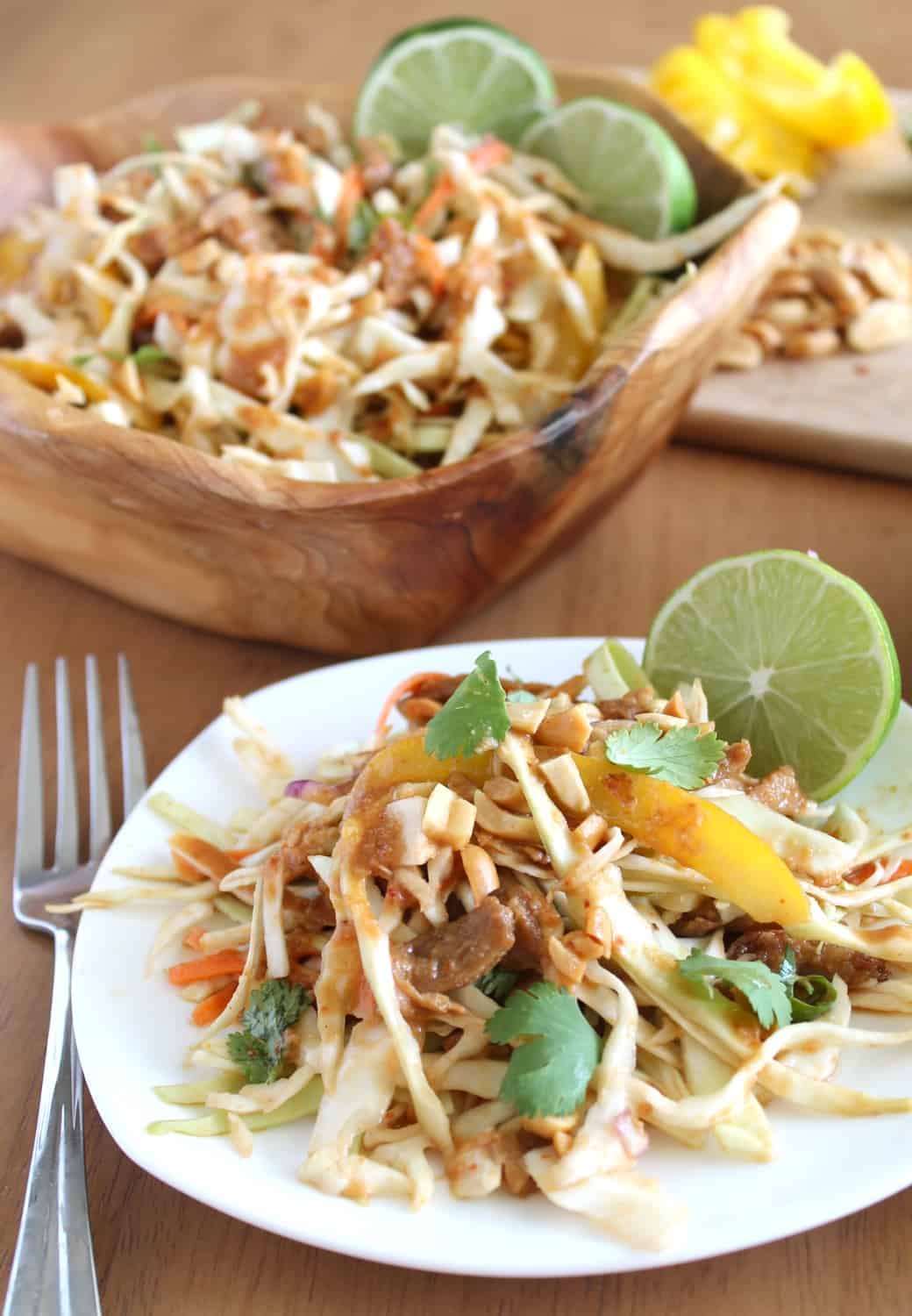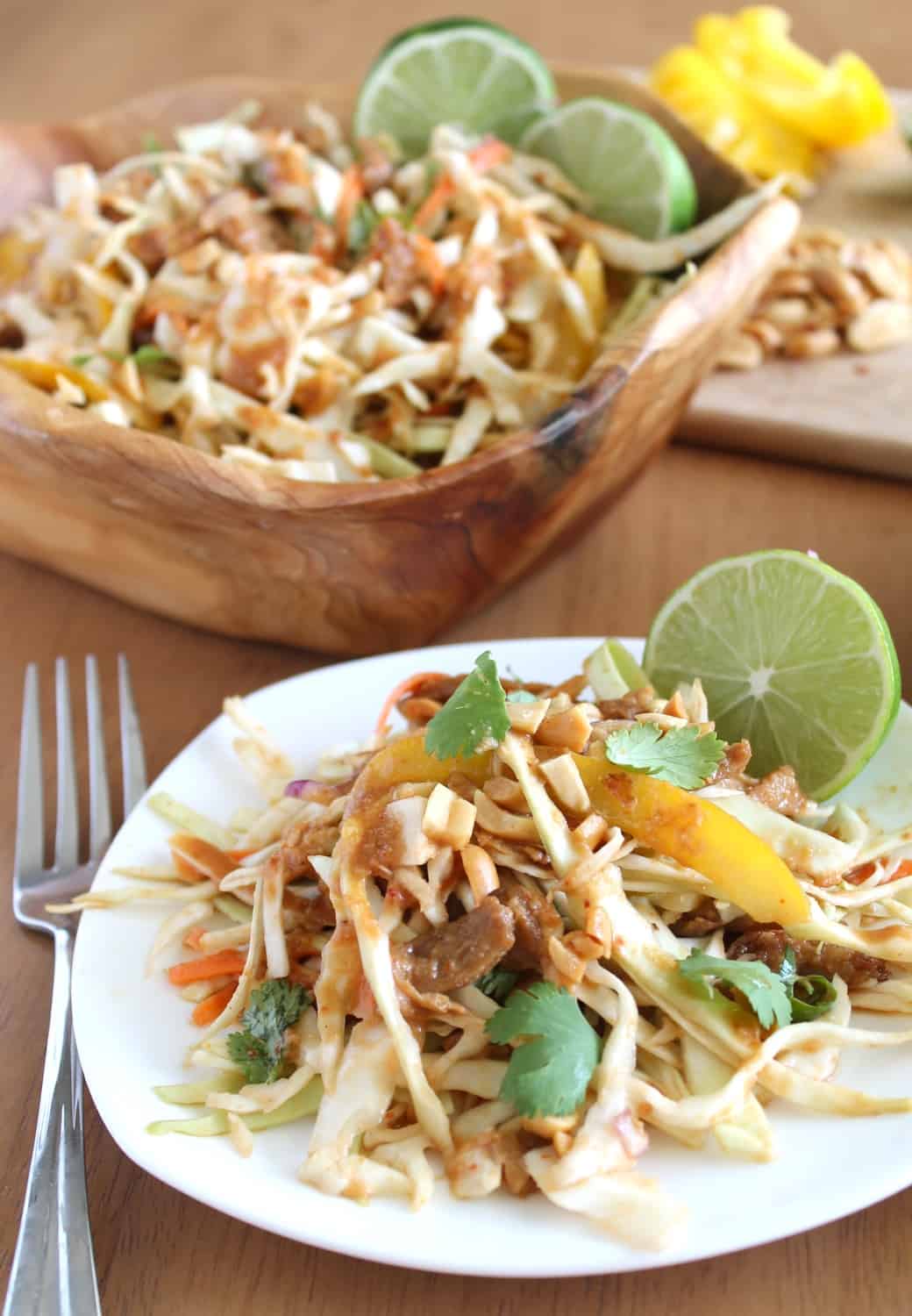 So,tell me.  How do you like to eat cabbage?
Fresh? Coleslaw? Steamed with salt and pepper? Hidden in soup?
Folks, let me introduce to you the new best way to eat cabbage.
Okay, so its not just cabbage. Nope.
And, you're right, this recipe probably isn't exactly authentically "Thai." In fact, the slightly spicy peanut sauce dressing in this salad reminded me of a popular Indonesian dish, "gado gado," that I fell in love with on a short trip to Bali, Java, and Sumatra when I was about 12 years old.
I'm always hesitant to label any recipe with an ethnicity, because I'm afraid I'm going to completely embarrass myself. At this very moment, I see Thais and Indonesians reading my blog and laughing hysterically because I'm just another crazy American attempting to make Asian food.
For some reason, though, when  I see these pictures and relive the amazing array of spicy, sweet, and salty flavors, I don't really care if there are natives laughing. In fact, I feel like laughing with them. So what if isn't authentic? It tastes amazing!
Happy Day!
Oh, and if you haven't voted for our Vegan Fettuccine Alfredo in Ethical Ocean's recipe contest yet, we'd love to have your vote!