Hello Friends!
Today, I bring you what is possibly one of my very favorite recipes yet.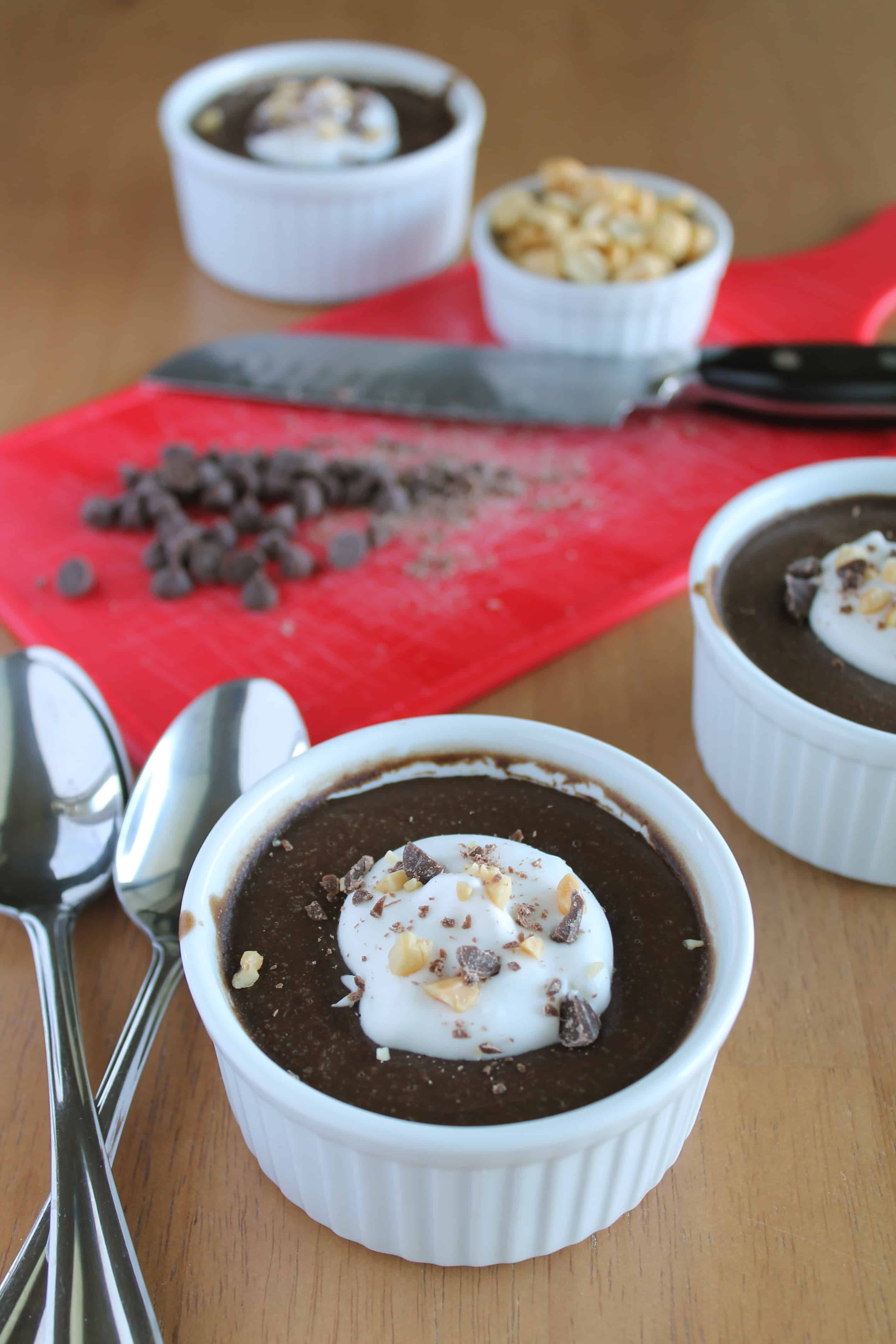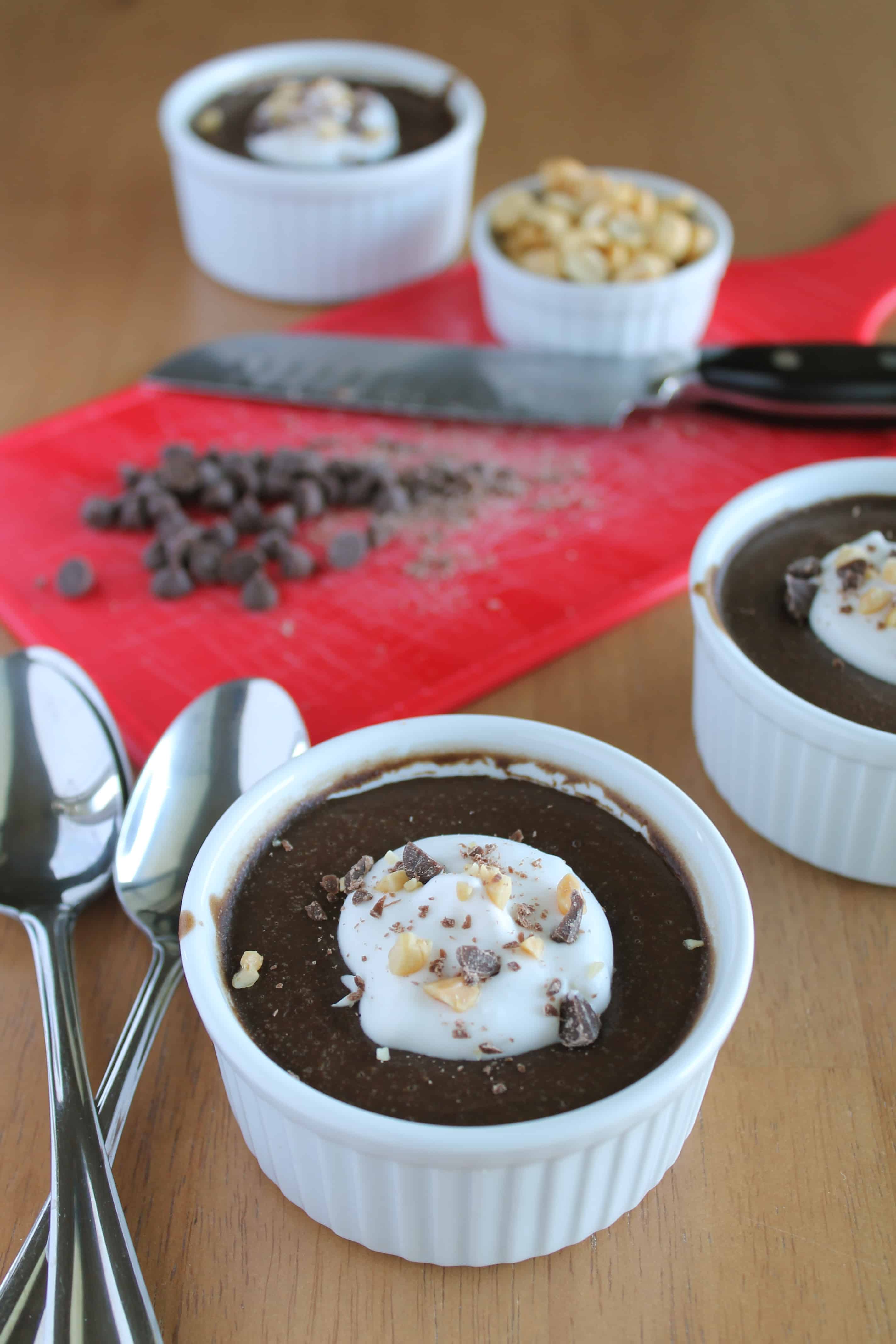 Carob peanut butter pudding with coconut whipped cream.
Some of you may be thinking that nothing good can come out of carob. I know, I know…it just doesn't have the same flavor as chocolate. But, really, this pudding is SO good. You won't miss the chocolate here. I promise.
There are a few reasons why I generally prefer carob over chocolate, but I'll sum up for you what I feel is the most important reason. Carob has no caffeine and no theobromine (both central nervous system stimulants contained in most, if not all, chocolate). The harmful effects of caffeine are numerous and obvious–so I'm not going to get into that here. But, basically, yes. Chocolate, at least Hershey's chocolate, has both caffeine and theobromine in it. If anyone has more expansive knowledge on this issue and would like to tell me that I'm wrong, I would be happy to hear you out. Really, I would. I looooooove the flavor of chocolate, and I would love to accept any excuse to eat more of it. Oh, and if anyone has heard of chocolate that somehow has had the caffeine and theobromine removed, I would love to hear about that too.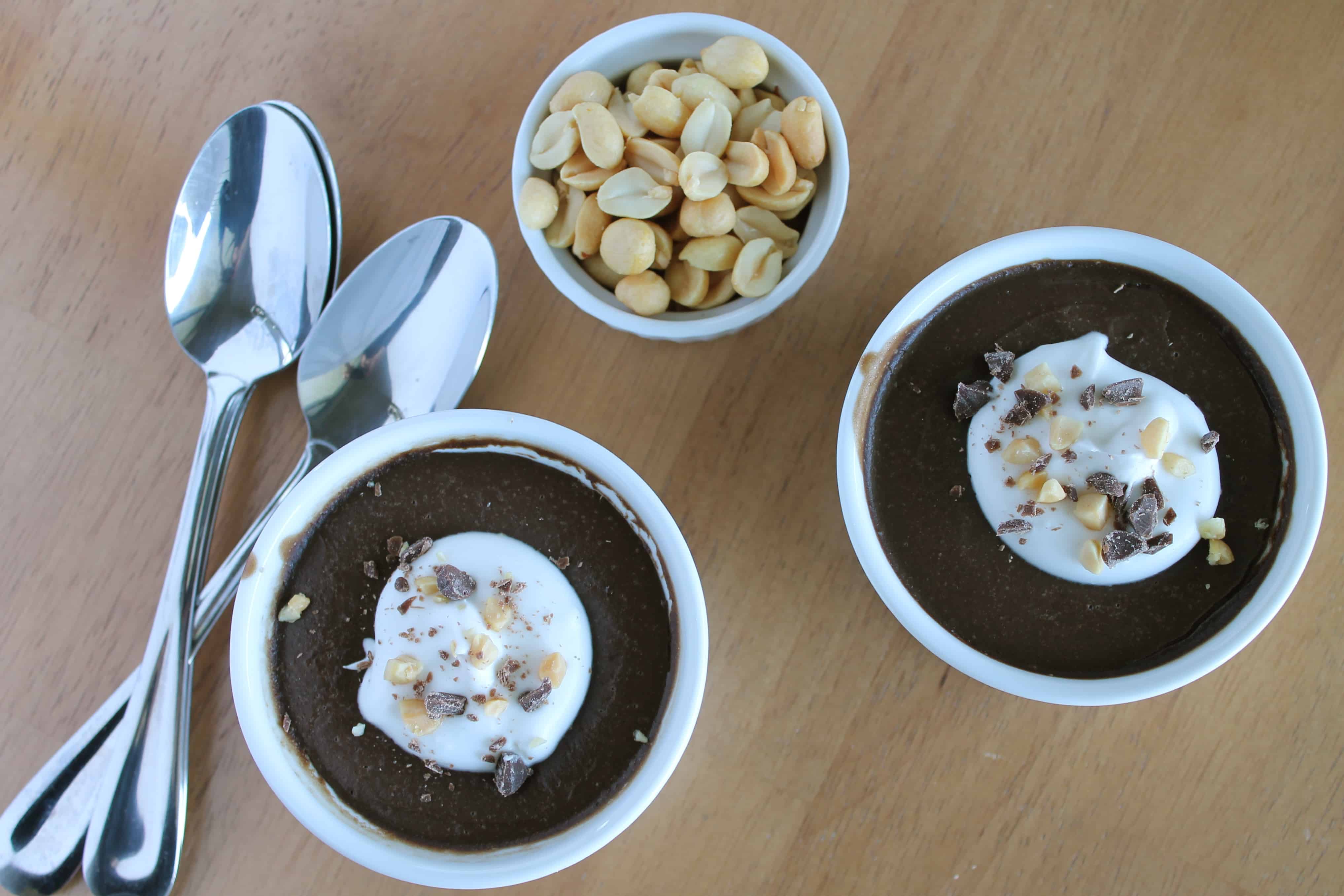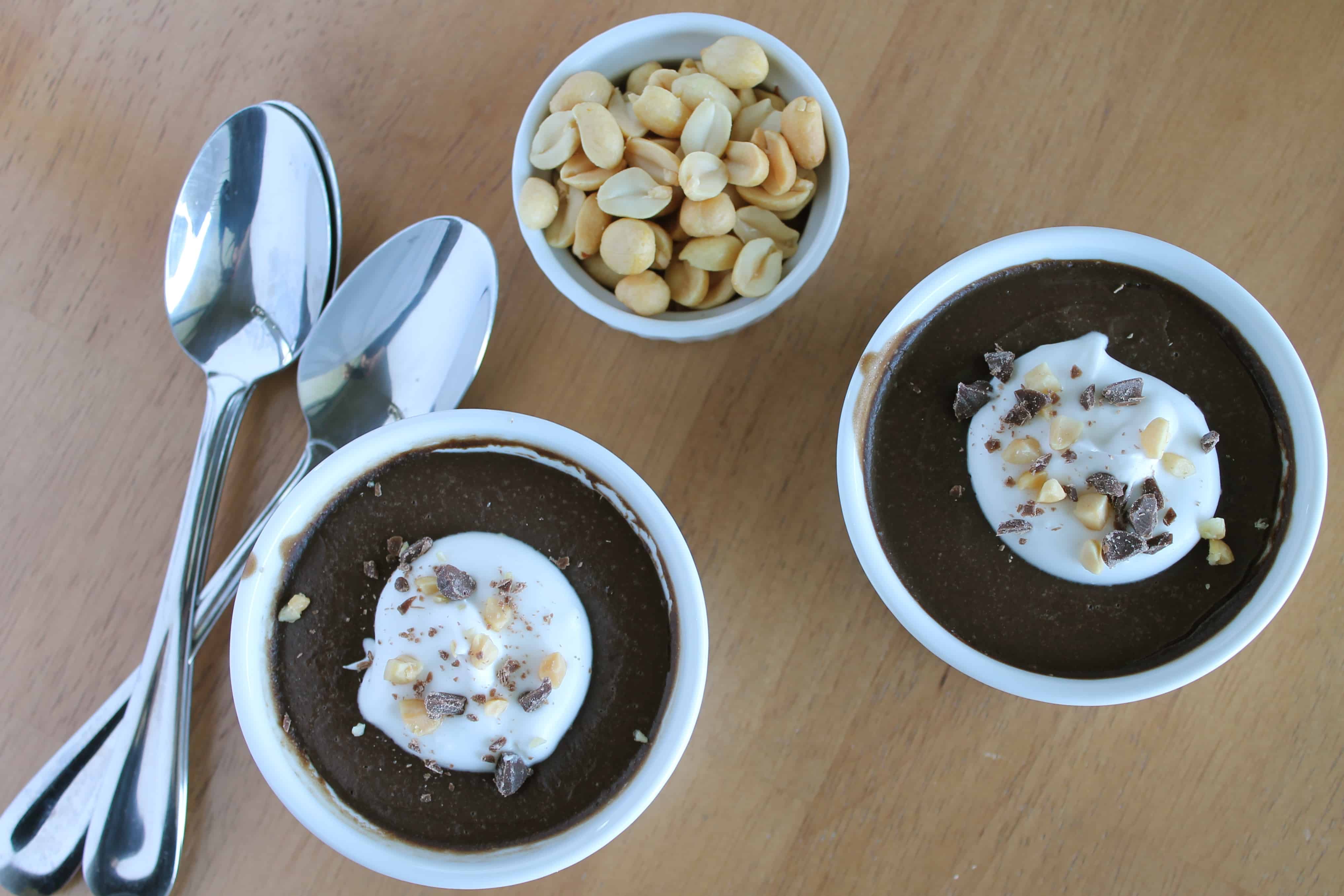 However, I'm not here to force carob on anyone. I'm pretty sure this recipe would work just as well, if you want to use chocolate instead of carob. Vegan chocolate is pretty easy to get a hold of,  and I think chocolate peanut butter pudding would be simply splendid. Moving on…
Why don't you just have a taste of this?!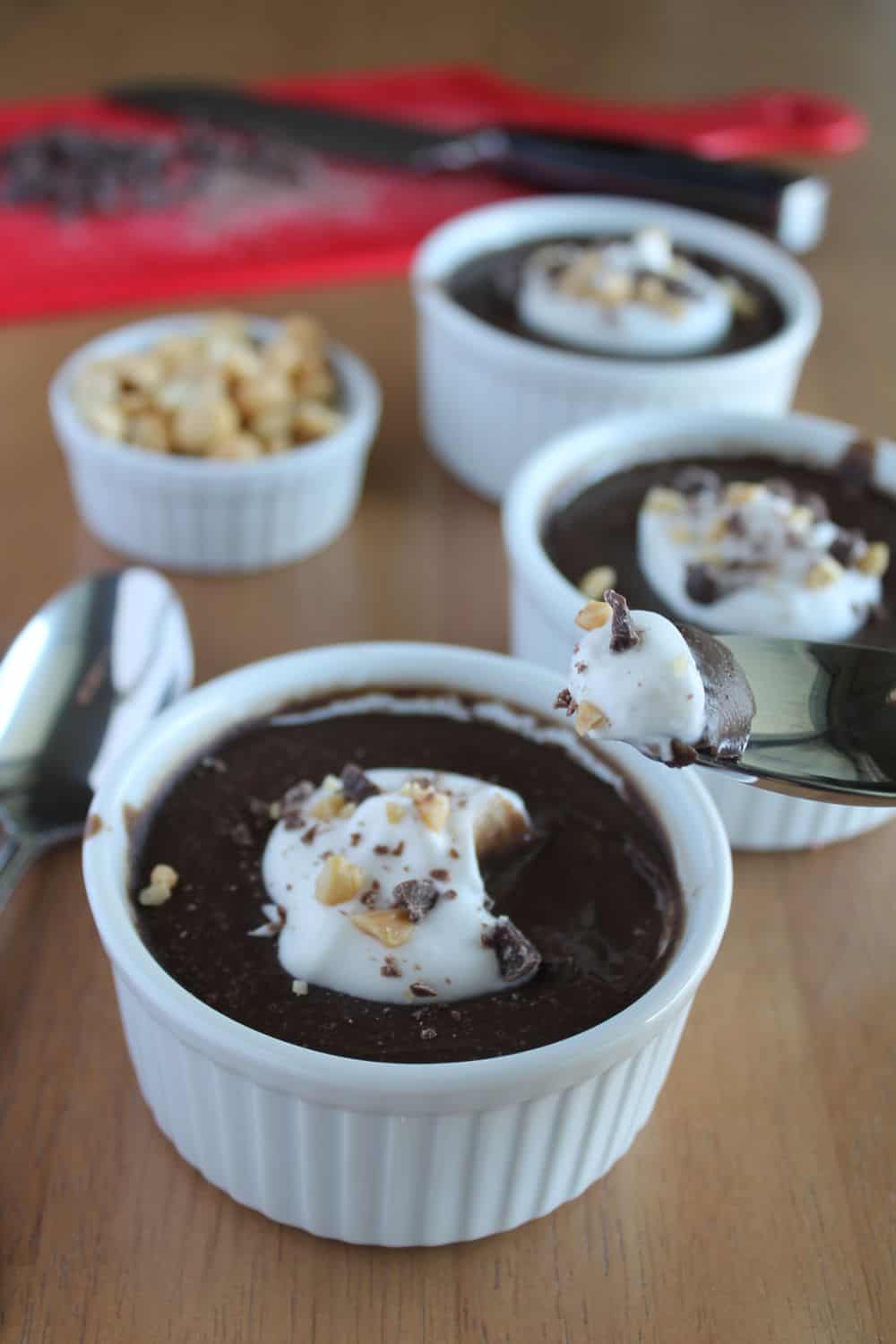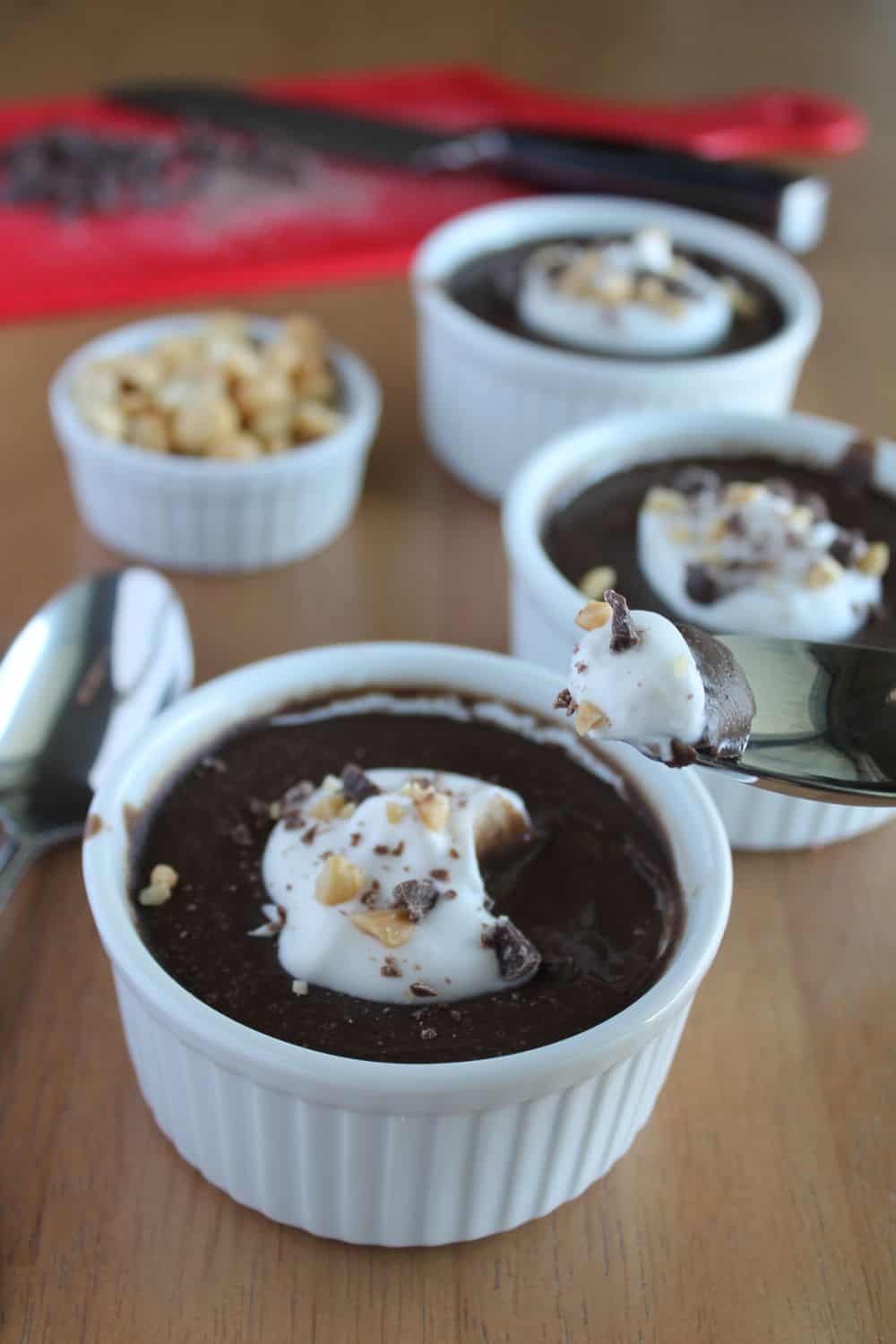 What I love most about this recipe (besides the taste) is that it is soy and gluten free, so almost anyone can enjoy it. And, it is chocolate free, so even your dog could enjoy it! I know there are a few crazy people out there who would totally share this dessert with their dogs. :) I think it's wonderful.
Here's the recipe.
Carob Peanut Butter Pudding
Print recipe
Ingredients
3 tablespoons peanut butter
1/4 cup vegan sugar-sweetened carob chips (melted)
2 1/2 cups almond milk (I used lightly sweetened vanilla flavor.)
1 tablespoon Florida cane juice crystals (or sweetener of your choice, adjusted to taste)
1 1/2 tablespoon cornstarch
1 1/2 tablespoon carob powder
1 teaspoon Roma (or other gluten-free coffee substitute; or leave it out altogether)
1/2 teaspoon vanilla
1 pinch salt
Directions
Step 1
Melt your carob chips by mixing them with your peanut butter in a bowl and microwaving for about 30 seconds to 1 minute. OR, you can melt them in a double boiler on low to medium heat for a few minutes.
Step 2
Mix all your ingredients in a strong blender (I use Vitamix) until completely smooth.
Step 3
Pour blender contents into a saucepan on medium heat. Stir with a wire whisk pretty much constantly until mixture begins to boil. Allow pudding to boil for about 2 minutes, while you keep stirring. Then, remove from heat. The pudding won't be very thick at this point. That's okay, because it will thicken as it cools.
Step 4
Pour pudding into five 2/3 cup sized ramekins. Place ramekins in the refrigerator for at least 2-3 hours until pudding has chilled and thickened.
Step 5
Serve chilled with a dollop of coconut whipped cream and enjoy!
Oh yes, and one more thing… My father-in-law is an expert when it comes to making easy, unique suppers for himself. He was sweet enough to email me this picture of what he had for supper awhile back and wanted me to share it with all of you too. Isn't he clever?! I love it!
This is homemade whole wheat toast with peanut butter, cranberry sauce, sliced bananas, full fat coconut milk, cashews, and mint leaves. Can you believe it? It's like a super combo. Wish I could've tried it. :)
Finally, I want to share with you some food for your thoughts. Over the last couple of days/weeks, I've been working on memorizing the first chapter of James. My goal is to memorize the whole book of James, but we'll how that goes. These verses really spoke to me this morning.
"If any man among you seem to be religious, and bridleth not his tongue, but deceiveth his own heart, this man's religion is vain.
Pure religion and undefiled before God and the Father is this, To visit the fatherless and widows in their affliction, and to keep himself unspotted from the world." James 1:26-27, King James Version
Happy Day!